"From the moment I walked in the door, I was transported."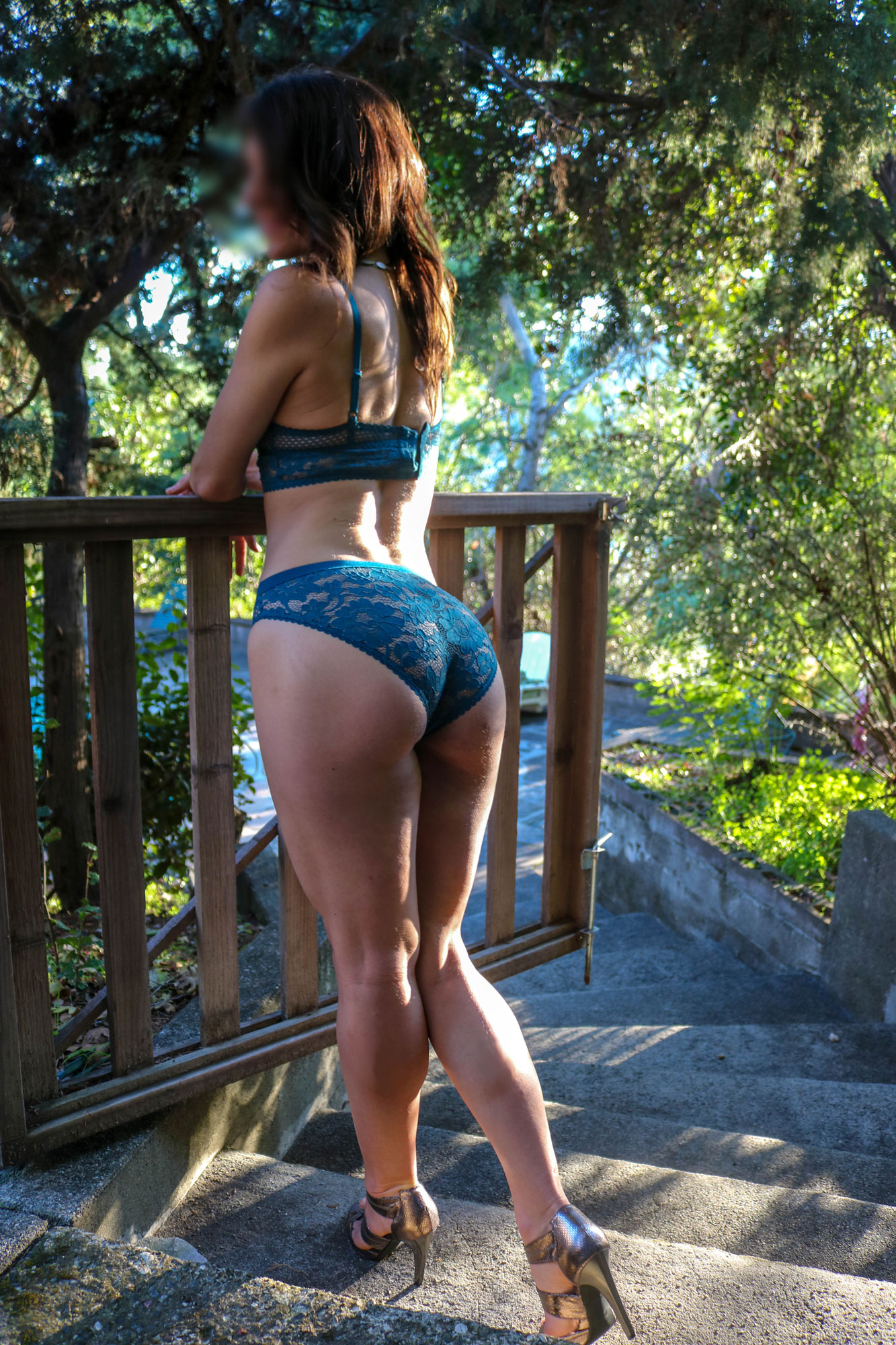 "I was instantly comfortable with Savannah. She is open, present, smart and thoughtful"
B.D.
"I was greeted by a sexy woman in her thirties… She made me feel welcome right away."
J.P.
Looks
"Savannah is a natural beauty – from her face to her body and spirit."
D.O.
"She's just plain hot – a genetic lottery winner." 
M.H.
Massage
"After a few warm embraces she started a CMT level massage that was one of the finest I have experienced… She reminded me of how a top notch FBSM session without conventional therapeutic limits can relax you and awaken you all at once."
B.D.
Lush Sessions
" I truly appreciate how committed you are to making our time together so unique and memorable. Your professionalism, attention to detail, and desire to please are greatly appreciated. You are a genuine artist and I mean that in the most complimentary way possible. Unquestionably, I eagerly look forward to what new kinky surprises await me."
B.G. 
"I am most grateful for your tantric instruction, gentle as it is -even in its BDSM manifestation, and your introduction to energetic fields and the like. I am completely at ease (and comfortable and excited) putting myself in your most capable hands."
T.F.
Intimacy Coaching
"Before our time together I would have laughed at the idea of meditation and 'energy' being in any way helpful. But I can't ignore the results, and its led to a change in the way I've been experiencing and viewing connection (I've had some practice). Wouldn't have been possible without the connection I felt with you just after 1 hour of what you exposed me to."
A.W.
"Simply want to say thank you for an awesome, blissful, and very open learning session. You are an amazing teacher."
S.H.
"Sensual Coaching made everything click"  
D.S.
"I left feeling growth intellectually, emotionally, and sensually… I certainly look forward to further sensual journeys with you"
J.C.
Space
"It's a perfect space as it's discreet, quiet and secure… Savannah's mix tape of choice capped the atmosphere off perfectly." 
J.S.
Overall Praise
"Savannah's luscious toned body and gorgeous face are what first drew me to her, but her infectious laugh and zany wit make her easily one of most attractive women I've ever met.  She conducts small talk most fluidly; I feel in the presence of a caring friend."
E.P.
"… a highly experienced yet non-jaded provider. In other words, a gem."
M.H.
"She is very stunning, extremely intelligent and was a real pleasure to have service from."
C.J.
"I cannot say enough good things about Savannah.  I was a client when she first started FBSM many years ago, and had not since found someone comparable. Attractive, beautiful eyes, amazingly toned, warm personality, connected and engaged.  Treat her well, get to know her and you will be amply rewarded."
C.H.
"Savannah is a siren in the sea of love."
E.P.
"In the larger picture, as the vitality of my life forces wither, i feel absolutely privileged to have your wisdom and somatic talents arouse them. Thank you, my beautiful muse!"
T.F.
"A genuine master!"
D.O.
"Savannah is a gorgeous, skilled, enthusiastic, fun pleasure-giver"
M.H.
"Regret not meeting her sooner…exquisite all around!"
K.S.
"Savannah is truly one of the gold standard providers out there — one of the best. Don't miss your chance to see her."
B.D.
"If you haven't seen her I seriously recommend you read her whole ad, choose one, and run with it."
C.J.
"Gentlemen — she is amazing and I highly recommend a visit. "
B.D.